Years of Combined
Medical Experience
Years of Combined
Medical Experience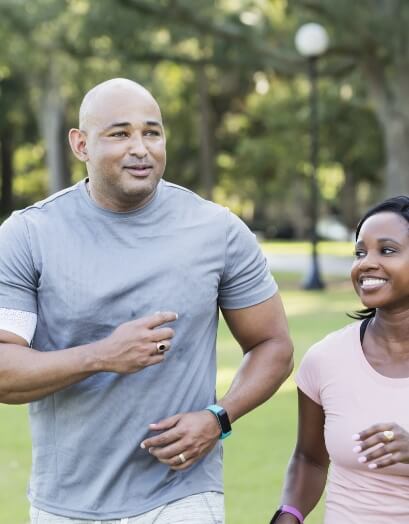 Getting old is inevitable. But thanks to WellTrust, feeling old is a choice. Through customized care and convenient medication delivery, we prescribe Healthy Aging treatments that enable men and women to feel young in spite of their years. In doing so, we've blazed a new trail in the healthcare industry, helping patients age better, live better and enjoy a lifetime of vibrant health.
Life-Changing Benefits of Our Patient-Centered Care Include:
To provide efficient, empowering & proactive healthcare as people age.
WellTrust's leadership team combines decades of experience in healthcare, technology and customer service to achieve our mission.
We're on a mission to transform the way people age by delivering healthcare that focuses on optimization and prevention. Our protocol, developed by a renowned Preventive Medicine expert, makes us one of the most sought-after Healthy Aging clinics in the US.
Online Digital Healthcare
Unlimited access to your own licensed medical providers via email, text, phone or video.
Micro-Clinic™ Consultations
Micro-Clinics™ across the USA allowing initial in-person consultations where required.
WellTrust owned CLIA certified labs offering comprehensive blood testing.
Personalized Health Plans
Prescription medication and HRT treatments designed for optimal health delivered to your home.
Scale and Stability WellTrust is built on a successful telehealth business. We see a future where more health services will move online, with providers serving patients virtually and when required in clinics. Our scale, financial stability, and gold standard medical protocols give our patients confidence and life-changing results.
Best in Class As one of the first to market, our vast experience in telemedicine gives us the foundation to build our brands, shake up industries and to change lives. We offer completely unique therapies with patient retention rates of up to 90% ­– patients choose us for life.
WellTrust Medical Group ("WellTrust") is the parent company of Male Excel and Aema Labs.
Aema is our in-house lab. We are 3X more efficient in our onboarding patient process than relying on a third-party lab – a significant competitive advantage for WellTrust.
Our extensive provider platform consists of a network of doctors, nurse practitioners and other healthcare professionals spanning the entire country.
Male Excel has helped me achieve my goals of increased energy, vitality and libido. I am an extremely satisfied customer and recommend Male Excel to anyone who asks me about HRT.
I am currently 8 months in and wow!! I have a ton of energy, my brain fog is gone, and I feel like I have my drive back!! Not only have I felt better physically but mentally also. And to top it off the customer service is great!
I have not felt this good in years. All of my contact with the staff has been great. They listen to me and make me feel so comfortable when I have questions or need extra attention.
I have been on the Therapy for almost 2 months and it's an absolute game changer! I have lost 12 lbs of belly fat and my libido/energy levels have gone up considerably. If you're in your 50's don't wait a day longer! Get back your life.
Have been on Hormone Replacement Therapy for 3+ months and my energy has increased 10 fold. I'm in the gym again and my strength is getting back to where it was. I am 45 so HRT has been a life saver for sure.
Hormone Replacement Therapy has changed my life in the best way possible. Low thyroid and testosterone were affecting me so negatively. Now, I sleep well, I wake up with energy and a good mood! I've lost weight through diet and exercise, which I couldn't achieve before. I highly recommend this service.
Since I've started with Male Excel, I sleep better, have more energy throughout the day and feel better in general. I've gained muscle and lost fat. I feel closer to 25 years old instead of 49. The customer service is second to none. I highly recommend Male Excel.